Features
GTmetrix has a suite of features and options to make optimizing your website clear and easy.
Sign up for access to additional features to help keep your site running fast.
Get a summary of key performance indicators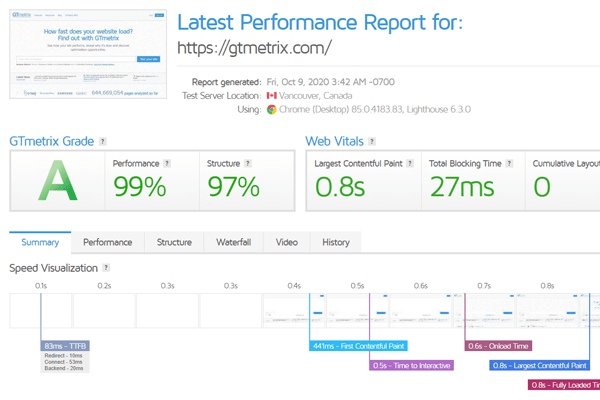 Track performance with monitoring, graphs and alerts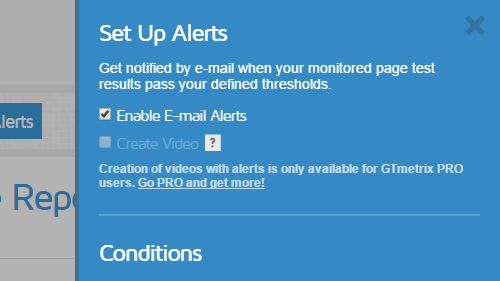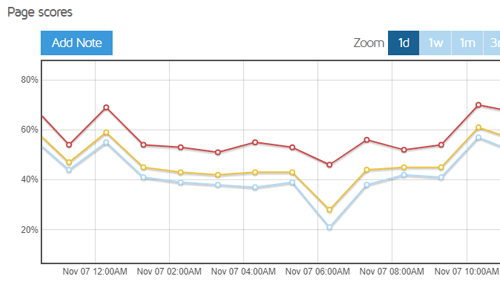 Keep track of page performance with scheduled monitoring and visualize it with interactive graphs. Set up alerts to notify you when your page performs poorly.
Monitor pages and run a test daily, weekly or monthly to ensure optimal performance
Visualize performance with 4 graphs available: Web Vitals, Page Timings, Page Size & Request Counts and Performance/Structure scores
Zoom, pan and set a date range to find specific performance history
Annotate areas of interest on your graph and give your data context
Set alerts with numerous conditions based on Web Vitals, Page Timings, Total Page size, etc
Analyze your page on mobile devices
GTmetrix allows you to test your page on a real Android device or Simulated Device options
Get real-world mobile performance data on our hardware device (Available in our Vancouver Region only; monitoring & API access not available; PRO plans only)
Simulate performance on over 20 different mobile devices and variants.
Optimize your site for mobile users and ensure a fast page load time on all devices